The new year has started with a hiss and a roar, with 32-year high food price inflation, business confidence plunging to its worst result in half a century, and further falls in house prices.
Here at Infometrics, we are quickly back into work, with updates to our regional and sector data underway, and the forecasting team examining the economy as we head towards recession.
This month, Chief Forecaster Gareth Kiernan discusses the economic year ahead in his regular, start-of-the-year, "From the beach" article. In it, he looks at previous recessions, some of the current trends we're watching, and how the housing market is taking the brunt of the hit so far.
Principal Economist Brad Olsen also contributes a slightly longer "Chart of the Month" in January, looking at the rapid reversal in migration figures.
Chart of the Month: Migration roars back to life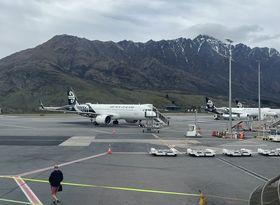 Throughout 2021 and most of 2022, New Zealand experienced a net brain drain as migrant departures returned to normal but migrant arrivals were slower to recover. However, recent migration estimates show a rapid turnaround in net migration, with strong migrant inflows flipping the brain drain to a brain gain. Over the year to November 2022, 5,700 more people are estimated to have arrived in New Zealand than left.