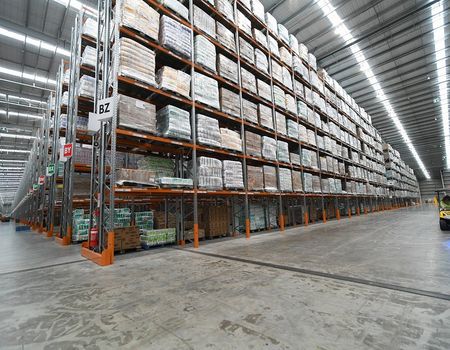 NEW ZEALAND GROCERY SUPPLIER COST INDEX (GSCI)
Infometrics-Foodstuff Grocery Supplier Cost Index tracks what it costs supermarkets to buy the goods to put on the shelf.
The latest Infometrics-Foodstuffs New Zealand Grocery Supplier Cost Index (GSCI) (released 13 November 2023) shows a 5.4%pa increase in what suppliers charged supermarkets for goods in October 2023. The average annual rate of supplier cost increases continues to moderate.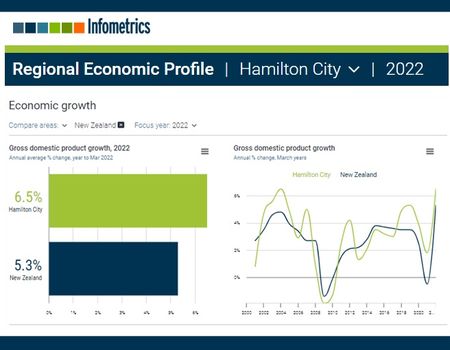 NEW LOOK REGIONAL ECONOMIC PROFILE AVAILABLE NOW
Infometrics Regional Economic Profile (REP) has been refreshed with a new look, improved functionality, new wellbeing data, and many new charts and tables. The REP provides in-depth economic insights into every region and territorial authority in New Zealand, combining a comprehensive, robust set of economic data with a dynamic and interactive web-based interface. The Regional Economic Profile covers a wide range of topics including GDP, employment, unemployment, productivity, standard of living, population, wellbeing, skills, businesses, and tourism.

Previous
Next
What we do
Our economic intelligence and forecasting services help you make better informed decisions.
We are independent, trusted advisors on how the New Zealand economy is performing, with particular expertise in understanding the macro-economy, local economies, sectors, the construction industry, demographic projections, climate change policy, and the supply and demand for skills.
We put economics simply.
Whether you need a one-off consultancy project or ongoing insights from our unique data-dashboard subscription products, our economists are on-call to offer their expertise and advice.