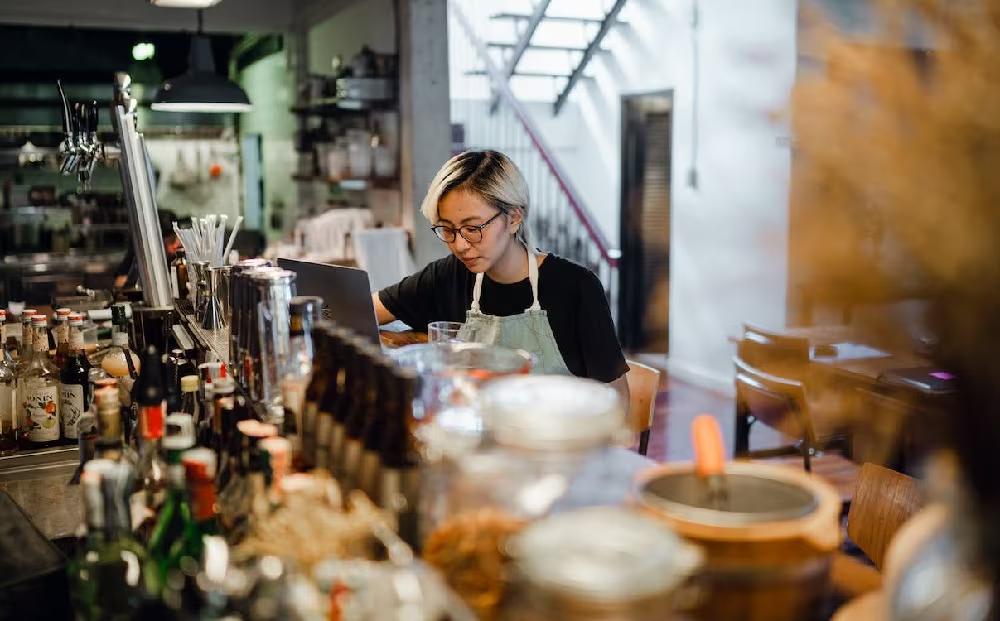 The role of age groups in employment growth
---
Rapid jobs and population growth has been a lifeboat for New Zealand's economic momentum as households grapple with cost-of-living challenges. Recent population data from Stats NZ indicates that the working-age (15-64) population grew 2.3%pa in the June 2023 quarter, the fastest rate since mid-2016, boosted by strong net migration. In this article, we examine the impact of different age groups on employment growth across industries, exploring how demographic shifts have buoyed economic activity.
Accommodation and food leads growth, driven by younger workers
Between the 2022 and 2023 June quarters, nationwide employment rose by around 83,000 jobs. Accommodation and food services made the largest contribution by far, growing by 14,900 additional jobs as the tourism sector continues to rebound. Health care, public administration, transport, and education followed- each contributed more than 7,000 jobs.
Chart 1 shows that accommodation and food services is somewhat of an outlier in terms of jobs growth being driven by younger workers. The 35-44-year-old age group has made the largest contribution to growth among the remaining top four industries, accounting for 76% of new health jobs, and around 30% of new public administration, transport, and education jobs. Workers aged over 65 made strong contributions to health and education employment growth, but accounted for just 4% of new accommodation and food services jobs.
Although the age-group impacts across industries cannot be attributed entirely to demographic shifts (for example, more young people entering the workforce due to cost-of-living challenges is not a demographic change), it is highly likely that availability of workers for the tourism sector has been aided by an increase in the under-30 population over 2023, after around a year of sustained declines.
Only the agriculture industry recorded fewer jobs in the June 2023 quarter compared to the June 2022 quarter, shrinking by 2,500 jobs. It is worth noting that employment across all industries, including agriculture, is now higher than pre-pandemic, reflecting a permanent expansion.
Middle-aged workers filling health and construction jobs
Looking into employment trends by age group, the health care and construction industries together account for almost a third of new jobs among 35-54-year-olds.
Employment of 35-54-year-olds in the health care industry rose by 5,600 jobs between the June 2022 and June 2023 quarters. In the construction industry, employment of 35-54-year-olds expanded by 5,500 jobs. Middle-aged workers also gained 3,300 jobs in the manufacturing industry, but this was entirely driven by the 35-44-year-old group, with 45-54-year-old employment in manufacturing remaining fairly steady.
Older workers filling public administration and transport jobs
The public administration and safety industry has driven employment among 55-64-year-olds, growing by 1,400 jobs between the June 2022 and June 2023 quarters. Employment of this age group in transport, postal, and warehousing rose by 1,100 jobs. Growth in utility (electricity, gas, water, and waste) services and financial services jobs among older workers has also been rapid, but contributed fewer jobs due to the relative size of these industries. Employment of older workers in utility and financial services each rose 5%pa in the June quarter, well ahead of the 2%pa average growth for this cohort across all industries.
Education and health jobs popular for workers past retirement age
Employment growth in the 65-and-older group has been concentrated in the education and health care industries, each growing by around 1,500 jobs from the June 2022 quarter. People aged over 65 remain New Zealand's fastest growing cohort, and could help to meet education and health employment demand as people increasingly work later in life.
These findings underscore the importance of demographic considerations when assessing worker availability across industries. The current influx of migration has alleviated our brain-drain and ageing population concerns in the near term, but as migration returns to normal and the rate of natural increase continues to decline, it is vital to harness these workforce dynamics and align them to the country's evolving needs. We will see the different regional impacts of demographic shifts in our upcoming October newsletter, with an analysis of 2023 subnational population estimates.