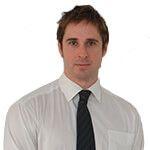 David Kennedy
Associate Economist
David specialises in regional forecasting techniques. In particular, he seeks to understand the impact that specific industries (e.g. tourism, construction, healthcare) have on regional employment and regional economic growth. He enjoys the process of continuously improving and refining our forecasting processes to make them more realistic and more accurate.
His areas of expertise include economics, econometrics, statistics, survey design, modelling and data management. His main strength is in making sense of complex systems and complex data: he uses statistical skills to break down and simplify topics that might otherwise be overwhelming. Some of his interests include time series econometrics, big data, and machine learning.
He started his career as a policy analyst, working on climate change and environmental issues, but soon found that his calling was in research and analysis. He was subsequently involved in research into a range of topics, including labour markets and transport economics. Past employers include the Ministry of Economic Development, (MED) the Labour Market Policy Group (LMPG) and Booz Allen Hamilton. In 2007 he started his own consultancy practice specialising in transport economics and econometrics. In 2015 he joined Infometrics and has been with us since then.
He went on a personal travelling odyssey from 2013-2015. From 2016-2020 he lived and worked as a digital nomad in various South American countries, most notably Brazil and Colombia. He speaks Portuguese and Spanish, and loves learning about foreign cultures.
In early 2020, while living in Brazil, he foresaw that COVID-19 would ravage Brazil and that New Zealand would be safer. He caught one of the last flights out of South America. He now lives in Christchurch.