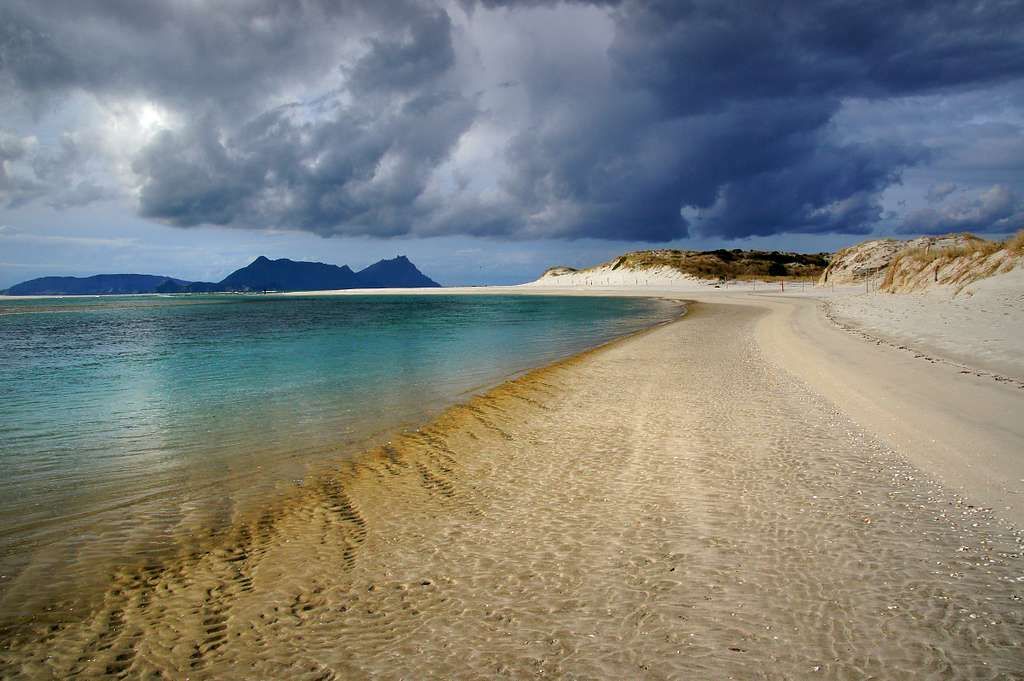 Government can't afford a go-slow on recovery
---
With the government turning its mind to how New Zealand can best recover from a severe economic downturn, an ability to rapidly deploy and execute recovery policies will prove critical to success. But our analysis shows that, prior to the COVID-19 pandemic, other government policies such as the Provincial Growth Fund (PGF) haven't been able to move at pace. A greater focus on local decision making, with a coordinated and integrated approach, provides the best chance for the Provincial Growth Fund to be reimagined as a Regional Resilience Fund.
Speed of previous rollouts could threaten recovery
Several flagship government capital investment projects have struggled to get underway, or money out the door, since the Labour-led government came to power in late 2017.
KiwiBuild was supposed to deliver 100,000 homes over 10 years, but it has since been significantly reworked and scaled back, with its interim targets scrapped when it became clear that the government was unable to deliver even a fraction of the volume promised.
Light rail in Auckland was initially promised to be complete as early as 2021, although recent revelations show that ground is unlikely to have even been broken by that year.
The PGF, which has $3b to spend promoting regional growth over three years, has struggled to get its announced projects underway.
Let's look at the PGF in more detail. Since the Fund first started reporting data in January 2019, spending announcements have flowed thick and fast. However, the actual amount of funding paid out by the government has lagged significantly behind (see Chart 1).
Since January 2019, total announced funding has risen by $1.2b, but spending over the last 13 months has only totalled $267m.
Overall, the PGF has announced $1.8b in spending, according to Provincial Development Unit data, but actual paid funding has only totalled $300m – representing just 16% of total announced funding.
Lots of press releases, but not enough actual spending
The slow trickle of spending into New Zealand's regions has far-reaching effects, with initial enthusiasm, optimism, and momentum being lost to bureaucratic systems, haggling over conditions and milestones, and a lack of action.
Some areas, like Northland, have been promised a significant boost in spending, but have only seen a limited amount of actual cash so far. Provincial Development Unit figures show that the region has had $459m in funding announced (nearly 15% of the total PGF allocation), but only $57m has been paid out as at the end of February 2020 (see Chart 2).
No area has been spared disappointment, with between 5% (West Coast) and 23% (Kāpiti / Wairarapa) of announced regional funding having actually been paid out. The lack of actual cash into the regions has limited activities getting underway, and COVID-19 now means an even more uncertain picture.
Regional Resilience Fund requires local support and coordination
All is not lost for the PGF, but the Fund does require substantial and rapid changes to both enable delivery and to support regional New Zealand during the greatest economic shock in living memory.
The Fund should be repurposed as a "Regional Resilience Fund". It should include additional funding from the government's recovery package and also be extended to cover all parts of the country (to enable urban-provincial linkages).
The Fund's focus should be on getting projects underway quickly, using a much more integrated approach than the PGF has previously utilised. This approach should include greater insight and coordination with regional leaders (such as local councils, EDAs, and chambers of commerce) to ensure that local powerbrokers can get activity moving at pace.
Indeed, the Fund could consider devolving some decision-making powers to these local leaders, or better yet, allocate a portion of funding to be allocated directly by these organisations under a service arrangement with central government. Local businesses and leaders are best able to cut through talk and get projects moving, as well as coordinating with other projects that are underway or being considered, to enable the best results.
The speed of rollout will need to be balanced against appropriate processes, but the current pace of the PGF highlights that a change is needed. Checks and balances will be critical to ensuring that funding processes are appropriate and funding decisions aren't misused to fund selective or inefficient projects. But already accepted practices in local government and robust accountability measures can enable this balance to be struck while at the same time speeding up investment.
Less ambitious or bureaucratic milestones will also be needed to ensure that reallocated funds are timely and able to stimulate activity in the economy, with less of a focus on getting agreements that conform to Wellington ideals and more of a focus on local leadership and activity.
Supporting local recovery, not hindering it
Actual PGF spending continues to lag considerably behind the press conferences and announcements of promised funds. Without changes to the effectiveness of its delivery, the government risks being a roadblock to the post-pandemic economic recovery. To ensure the government can be effective at getting Kiwis back into work, the PGF needs to be repurposed and allowed to operate with greater local insight and decision making.