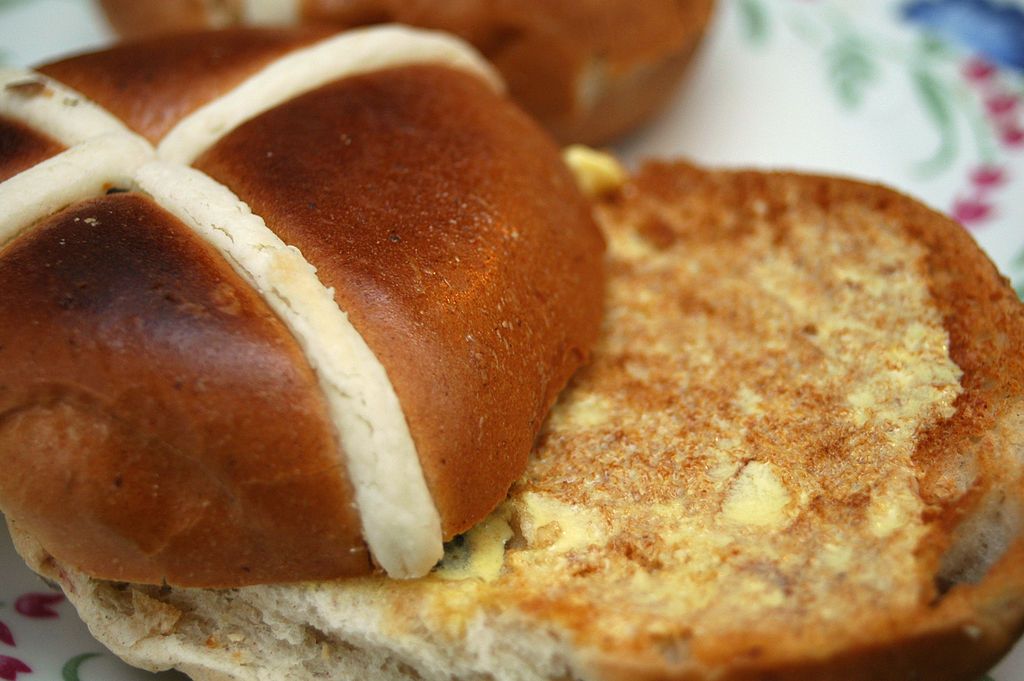 Two-thirds of New Zealand areas have local Easter trading policies
---
In 2016, Parliament gave local councils the ability to set local policies to allow for Easter trading if a shop chose to. Although two-thirds of all councils now have Easter trading policies in place, most of the spending, and people, in New Zealand remain under restricted trading options. In short, shop trading hours are a patchwork tapestry of non-sensical rules. It's time to reconsider our entire shop hours trading regime and reduce the regulatory burden on businesses and households.
There are four days a year when shops are generally all closed under the Shop Trading Hours Act 1990: Good Friday, Easter Sunday, ANZAC Day (before 1pm), and Christmas Day. Despite this, there are three exemptions from this requirement.
Shops that meet set criteria, including dairies, service stations, restaurants, garden centres, and others.
Shops in shopping areas that have a grandfathered exemption under the repealed Shop Trading Hours Act 1977 (more on that shortly).
Shops in an area that have a local Easter trading policy from the local council.
It's fair to say that New Zealand's shop trading hours restrictions are a mix of disjointed prior decisions. Four days have trading restrictions (listed above), including one (Easter Sunday) that isn't even a public holiday. But New Zealand's other nine public holidays don't have any trading restrictions (including our nation-forming day of Waitangi Day, and Labour Day, which ironically recognises fixed working hours and workers' rights).
The 2016 decision to allow local councils to decide on local Easter trading added another layer of complexity, but also greater local options.
Forty-three councils have Easter trading policies
In 2022, 43 of New Zealand's 66 local councils have an Easter trading policy registered with MBIE, covering a considerable swathe of New Zealand (see Chart 1). However, these 43 areas only covered around 32% of the population, and 31% of spending in the 2021 calendar year.
As our map shows, most major urban areas have no local Easter trading policy, with 10 of the 13 city councils across New Zealand not having a policy. New Zealand's four largest cities (Auckland, Christchurch, Wellington, and Hamilton) comprise 2.5m Kiwis, and none of them allow for Easter trading.
Public sentiment seems to have moved more in favour of allowing shops to make their own choice on when they should open, balancing more business against the cost of being open on a public holiday. However, local polling has been mixed – and limited – over time on the topic of Easter trading. Research New Zealand polling in 2008 found 32% supported Easter trading, with 64% opposed. But a Colmar Brunton poll for Auckland Council in 2017 showed 55% of Aucklanders thought more types of shops should open at Easter.
Oddities of yesteryear, and the Shop Hours Trading Act
It's also impossible to comprehend the various decisions on what shops can or cannot be open even under the default rules and what the rationale for these decisions were. Garden Centres being allowed to be open, but not a hardware store, on Easter Sunday requires an unusual set of mental Olympics, with doing some gardening apparently acceptable, but DIY not. Being able to buy hot (cooked) food, but not uncooked food, is also difficult to understand.
More generally, having restricted trading on a non-public holiday, but having no restrictions on Easter Monday (an actual public holiday) confuses things even more, alongside the fact that workers on Easter Sunday (for those shops that are allowed to open) don't have to pay workers any different from a normal Sunday.
Impressively, there is an even greater set of oddities from the Shop Hours Trading Act. Under the original 1977 law, an application under s 18(2) could be made to the Shop Trading Hours Commission and an order granted under s 20 to allow certain areas to be able to trade at certain times and under certain conditions. Section 4(2) of the 1990 Act keeps these exemptions going, with no ability to remove them, amend them, or grant new exemptions.
The list of exemptions is hyper-specific. Fifteen orders cover various parts of the country, often for tourism-related areas. The specific exemptions list can be found on MBIE's website. They include various streets, malls, markets, and entire central areas, for a variety of times.
Opportunity for areas to provide choice on opening
It seems that a national regulation, with well-established rationale for why trading can or cannot occur on certain days, would be useful. Standardising what days are undesirable for trade (if any) should be cleared up, with only public holidays being able to have restricted trading. Easter Sunday should then be made a public holiday (instead of Easter Monday), which in practice would support public holiday pay for workers on Sunday and would practically become Mondayised for other workers.
Being able to refuse to work on these restricted trading days might well still be valid, perhaps on a slightly wider variety of public holidays if New Zealanders decided it should be that way. Consultation on these changes will produce a better level of feedback on New Zealanders' views, and public polling should be commissioned to determine the national view. Regardless, letting businesses and workers make their own decisions about working, rather than having a patchwork tapestry of confusing and non-sensical rules, would be advantageous.
Classifying what shops can open (and the underpinning principles on why these shops are being allowed to open) would also be a major improvement on the status quo, and would hopefully produce a more understandable, less hodgepodge selection of random activities that are ruled in or out.
New Zealand's working styles and shopping habit have evolved, and so should when our shops can open. More flexible working hours would seem to give rise to shops being open at a greater variety of times to cater for people looking to shop outside the usual 9-5 weekdays. Such logical changes are unlikely to be a high priority, nor happen quickly. But they should still happen. In the meantime, with a number of areas still not yet allowing for Easter trading, there's a clear opportunity for local councils to explore how trading might look locally next Easter, and if local trading can be allowed across more of New Zealand.