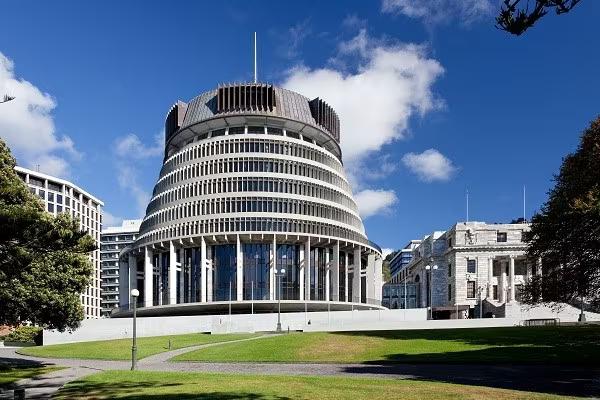 Treasury's forecasts give a false picture of BAU
---
This opinion piece was first published on Stuff on 18 September 2023.
Last week's Pre-Election Economic and Fiscal Update presented politicians with the paradox that there is $4.8b of "spare" money available for new operating spending at next year's Budget, but with warnings that this envelope is likely to be used up by business-as-usual operations. The apparent lack of headroom in the government accounts for either tax cuts or new spending initiatives has only increased the pressure on political parties trying to make their fiscal plans add up ahead of next month's election.
The issue at play is how realistic Treasury's detailed fiscal forecasts are for covering future spending requirements. Firstly, it's important to recognise that Treasury is somewhat hamstrung in its projections, by only being able to incorporate approved government policies and initiatives. Labour's pledge of free dental care for under-30s won't appear in the fiscal numbers, just as National's proposal of tax cuts isn't there either. In this regard, toeing the official line makes perfect sense.
Things become less black and white when trying to decide whether possible future cost changes to existing services should be included in the existing policy envelope or not. For example, do recent calls for a pay rise to police of more than the 4% offered provide grounds for Treasury to anticipate more funding pressures under "law and order"? Or if the government's capital stock has been run down through a lack of maintenance or investment, would a prudent approach from Treasury signal the likely need for more expenditure on road repairs or hospital refurbishments in coming years?
These examples might be too specific for definite line items to be included in future spending projections. But there is a plethora of funding pressures, all with different associated probabilities and timelines, that should be considered. Pretending that the status quo is sustainable when additional cost demands will inevitably come from somewhere in the future is not helpful for anyone.
Recognising that there is no such thing as a simple forecasting exercise, two areas of government spending that should generally be relatively stable, and therefore easier to project, are health and education. Demand for services is largely driven by the age profile of the population, with the cost of services affected by pay rates and key input costs. Let's put health to one side, because the pandemic has heavily affected spending outcomes in that sector in the last few years. However, education spending forecasts demonstrate the systemic problems with the fiscal projections within Treasury's framework.
Every year throughout the last two decades, Treasury's projection of education spending at the end of its forecast period has been below the level of spending that took place four years later. In Labour's budgets between 2000 and 2008, spending was forecast to increase an average of 8.8% over the four-year horizon – the average increase ended up being 25.0%. Under National between 2009 and 2017, the quantum was different, at 3.7% projected and 11.8% actual, but the bias is the same. Labour's budgets since 2018 have projected average spending growth of 5.3% in total over four years, and once again look set to be woefully inadequate.
A simple explanation might be policy changes and additional spending initiatives, and I readily concede those things will explain part of the gap. But the forecasts are so unmistakably biased in one direction, no matter which party is in power, and persisting through changes of government, that questions must be asked about how useful they really are.
The political reality is that forecasting limited increases in operating spending can be manipulated to suit the government's narrative, no matter which party is in power. For example, if the previous forecast showed health spending increasing by $150m, but the government at this year's Budget reveals a $300m increase in funding, it's going to look good in voters' eyes – providing more money for healthcare tends to be popular in the polls. Too bad that the $300m was simply needed to keep pace with the aging population, higher staff salaries, and other rising input costs.
The upshot is that, at election time, all parties are presented with an official fiscal outlook that requires them to read between the lines. For the voting public, the need for tough fiscal choices or trade-offs is muddied by the lack of pragmatism in Treasury's forecasts of future spending pressures, even under current policy settings. Voters could be forgiven for thinking that $4.8b of money is available for tax or spending initiatives, when that money will largely be sucked up by business-as-usual operations. There is currently a stark need for any promised spending increase or tax cut to be offset by belt-tightening elsewhere, because the apparent slush fund of almost $5b doesn't really exist – it will simply be needed to keep the lights on.