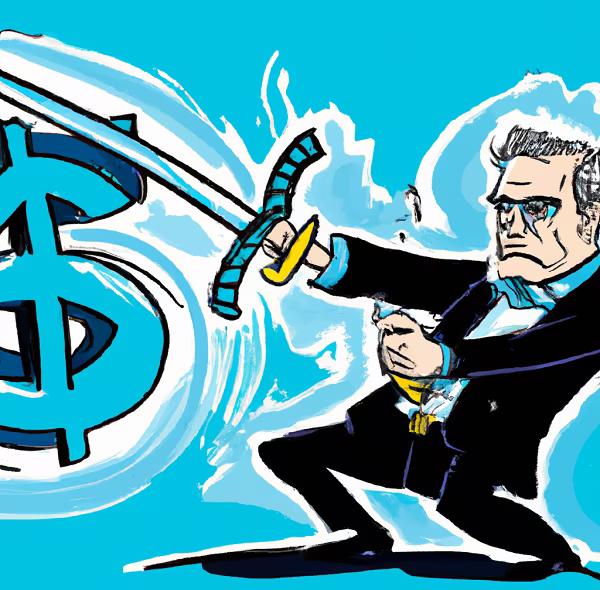 Media Release: Inflation battle will take longer to win
---
There is very little evidence that inflationary pressures have started to moderate yet, despite New Zealand's economy probably being in a recession that started in the final quarter of 2022. Infometrics' latest economic forecasts predict that annual inflation will still be 6.6% at the end of 2023 and 3.8% by the end of 2024. The after-effects of Cyclone Gabrielle are showing through in produce prices, and rents and building costs are also likely to be pushed up in impacted regions.
"Although the Reserve Bank can do little about these immediate pressures, they come at a time when pricing behaviour and inflation expectations have already been sustained at a high level for longer than expected," said Infometrics Chief Forecaster Gareth Kiernan. "Domestic transport costs remain problematic for businesses and upward pressure on labour costs is still significant. We now think it could be mid-2025 before inflation is back within the Reserve Bank's target band of 1-3%pa."
Consumer spending will continue to be squeezed throughout 2023 and into 2024 as households roll off lower fixed mortgage rates and their debt-servicing costs rise. The hawkish tone of the Reserve Bank's most recent Monetary Policy Review suggests that the official cash rate will increase to 5.75% in the next few months. Perhaps the biggest concern for mortgage-holders is that the downwards path for interest rates from mid-2024 is much slower than the rate of increases has been. As a result, the average interest rate being paid across all mortgage debt could remain higher than current levels throughout the next five years.
One area where the economy is starting to see some relief is in terms of worker shortages. The government's immigration Green List and increased processing capacity at Immigration NZ has seen work visa approval numbers soar, and arrivals are following suit. This increase in the supply of workers, at the same time as monetary conditions are tightening, will contribute to the unemployment rate reaching 4.3% by the end of this year and almost 5.0% by mid-2024.
Following a small 0.1% contraction in annual GDP in the year to March 2024, Infometrics expects growth to average just 0.8%pa during 2024 and 2025. "Even with infrastructure repairs following Cyclone Gabrielle providing a limited boost to growth, sluggish exports and household spending will weigh on the economy for several quarters," says Mr Kiernan. "But unlike some other forecasters, we do not believe the Reserve Bank is overdoing the slowdown. Insipid growth is needed to correct the imbalances that have manifested themselves across a wide range of indicators, from the housing market, to the current account deficit, and inflation outcomes."
ENDS