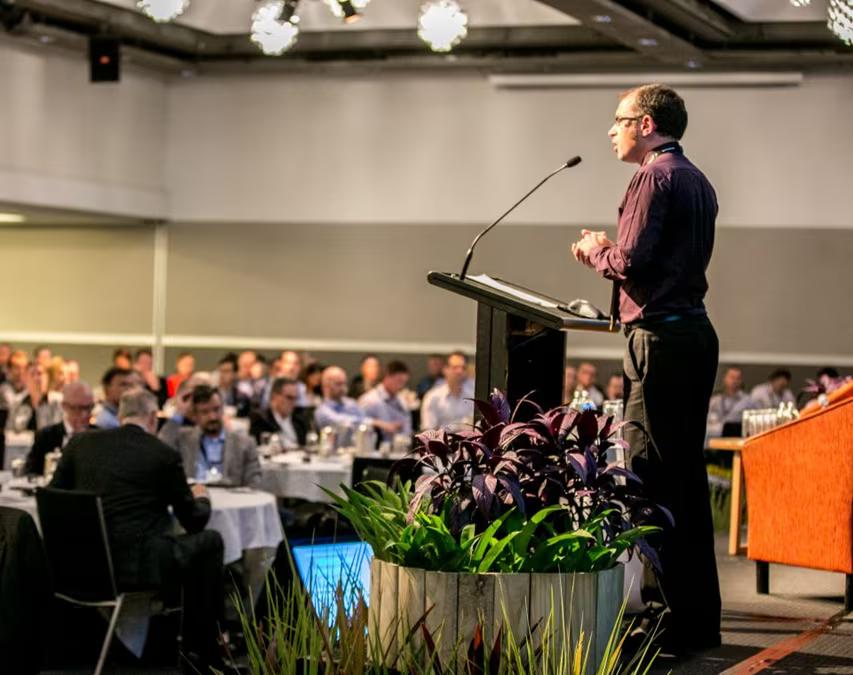 Presentations
Infometrics presentations are a cost-effective, informative and entertaining way to gain access to Infometrics economic data, analysis and insights. Our economists are available to travel to your premises, or we can engage with you virtually over Zoom or Teams.
Gareth Kiernan, Chief Forecaster, regularly presents on a range of macroeconomic and industry matters, with particular expertise in the macroeconomic outlook and analysis of the building and property sectors.
Brad Olsen, Principal Economist, regularly presents on key economic trends, the outlook for the economy, and regional and sector changes to a wide variety of audiences including boards, senior leadership, stakeholder groups, and others. 
Rob Heyes, and Nick Brunsdon, our Senior Economists, specialise in regional presentations that get into the details of your local economic performance and contextualise this against the broader macroeconomic context.
Joel Glynn, our transport economist, can talk about the outlook for passenger and commercial vehicle registrations, and the economic drivers that will influence these trends.
Our presentations are usually between 45 – 75 minutes long, but can be tailored to suit your needs. Plenty of time is allowed for discussion and debate. Infometrics is independent of any vested interests so our economists are able to freely and frankly engage with their audience. They welcome the curly questions and no issue is off limits.
Who will benefit from a presentation?
Our presentations are an opportunity to look beyond the day-to-day factors influencing your organisation and consider the broader economic context in which you operate. Many clients use our presentations as an input into their team or business planning process, or as a useful "heads up" for managers, councillors and other senior staff. Coupling our presentations with a business breakfast or lunch is also a great way to enhance your relationships with your own customers or stakeholders.
How do I book a presentation?
Get in touch with Jacqui, our presentation organiser, or call us on (04) 909 7612 to arrange a presentation that can be customised to your specific requirements and delivered at a location of your choosing.