Seminars/Presentations
Overview
Infometrics has built a strong reputation for giving highly effect and engaging economic presentations that are based on our wealth consulting, analytical and forecasting work. Our seminars are tailored to clients' requirements. We can present specific insights on your industry or region and help you understand how the macroeconomic context is shaping the risks and opportunities your organisation faces. Infometrics seminars provide useful economic insight that assist in policy, planning and strategic decision making. We can present to your team at a time and place to suit you – the timing may correspond with our forecast release date or fit in with your business plan. Our economists are experienced in presenting to both large and small audiences and well as different groups in businesses, from employees right through to boards and tailor our seminars accordingly. Our seminars are also very popular with industry groups and businesses wanting to inform and enhance relationships with stakeholders and customers.
Types
Infometrics' economists deliver economic presentations, seminars, and workshops that are tailored to the specific requirements of clients. We work across a number of subject areas from macroeconomic forecasting and commentating to industry and regional analysis, and customised consulting projects.
We can set the agenda at you next meeting, planning day, conference, or business breakfast.
Browse the various types of presentations and seminars we offer or come to us with your idea and book one of our talented team of economists for your next event.
Features & benefits
Infometrics presentations and workshops are a cost-effective way to gain access to Infometrics economic data and analysis, and set the scene at your next event, planning workshop or board meeting. Our economists are available to travel to you and present our views on economic issues in a seminar that will be tailored to suit your individual requirements. Many clients use the presentation as an input into their business planning process, or as a useful "heads up" for senior managers and directors. Coupling our presentations with a business breakfast or lunch is also a great way to enhance your relationships with your own customers or stakeholders. Our presentations are usually between 45 – 90 minutes long, but can be varied to suit your needs. Many have found these seminars to be not only extremely informative, but entertaining as well, and an ideal opportunity to look beyond the day-to-day factors influencing your organisation. Our economists allow plenty of time for discussion and debate. Infometrics is independent of any vested interests so our economists are able to freely and frankly engage with their audience. They welcome the curly questions – no issue is off limits!
How does it work?
Our economists regularly undertake scheduled roadshows where they present our latest macroeconomic research and reports. We are also available to travel to your area and deliver presentations that have been customised to your specific industry/sector or regions of interest to your organisation. We come to your offices or a venue of your choice and you can invite as many employees, clients and stakeholders as you like. We build in a generous amount of Q&A time so that you can focus on the questions you really want answered. If you have a meeting, planning session, or conference coming up, get in touch and book one of our economists for your event.
Who is it for?
Infometrics presentations are perfect for setting the scene at your next event, planning workshop or board meeting. Our presentations are useful for keeping staff in the loop as to how the macroeconomic environment is affecting your business or organisation. Many clients also commission our presentations for senior leadership or board meetings. By tailoring presentations to your specific needs, we can offer insights on the risks and opportunities that matter for your organisation. Free and frank question-and-answer sessions allow your leaders to challenge what they see and develop robust understandings that help them make better informed strategic decisions. You may also choose to host a presentation for your own customers, enhancing your relationships with them and providing them with valuable information on economic conditions. Infometrics has built a reputation for highly effective presentations on the economy and specific industries. Our seminar clients range from SMEs and large corporates to local and central government. We have also presented to a range of education providers, industry associations, and at business events and conferences.
Customer reviews

Gough Group
"The Gough Group has been working with Gareth Kiernan and the Infometrics team for more than 6 years now. The analysis provided, and the easy translation of complex sets of data into understandable and relevant information, has been a crucial factor in the development of the strategic planning processes within the Group, and aiding our growth. The independent and unbiased analysis of a range of markets and indicators has been especially useful when combined with tailored Infometrics one-on-one and Group presentations.
Our senior management teams find these presentations, and the on-line data sets and analysis, a great aid in forming a view of future markets. We would have no hesitation recommending the team at Infometrics to anyone looking for a concise and insightful view of the macro and micro economic environment."
– Group Manager Project Planning and Optimisation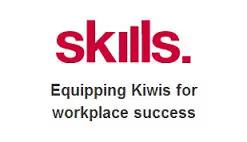 The Skills Organisation
"Gareth presented information about our sectors in an enlightening and engaging way. The economic insights were tailored to our industries and helped us shape our strategic and operational plans."
– The Skills Organisation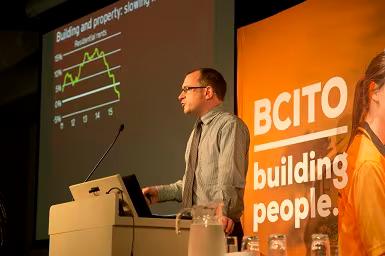 BCITO Skills Summit 2015
"BCITO thanks the Infometrics team for their ongoing contribution to the work of the BCITO, and particularly the contribution made to the BCITO Skills Summit 2015 on 22 October at Te Papa. Gareth Kiernan's presentation set the scene nicely for us to build on as the day progressed. The demographic picture, in particular, encouraged our audience to consider the challenges facing their business in a way they would not normally do."
– Ruma Karaitiana, CEO, BCITO
BCITO - Building and Construction Industry Training Organisation
"Infometrics do an awesome job for the BCITO, and they are a very important part of our business. We have worked with them for many years and built a strong working relationship with the Infometrics team. Their knowledge, expertise and the way they make data so easily accessible are key reasons why their service works for BCITO.
The Infometrics team have comprehensive knowledge of the construction sector and their building forecasts help us understand the environment in which we operate. Their collaborative approach results in an excellent understanding of construction sector drivers, and provide us with a solid basis for future planning.
One of the things we really love about Infometrics is the informative and topical way information is presented. They take the time to ensure key messages make sense to our wider readership. In addition to written / web material, we incorporate Informetrics into industry and BCITO presentations. These opportunities to interact with the Infometrics team are highly valued with our people taking the opportunity to tap into their considerable economic knowledge.
The Infometrics Sector Profiles are vital for our business and make our lives so much easier. They bring together a vast array of information for each of the 15 construction sectors that we operate in. The Profile Tool is easy to use and we wish they had been developed years ago."
– Greg Durkin, Group Manager Stakeholder Engagement, BCITO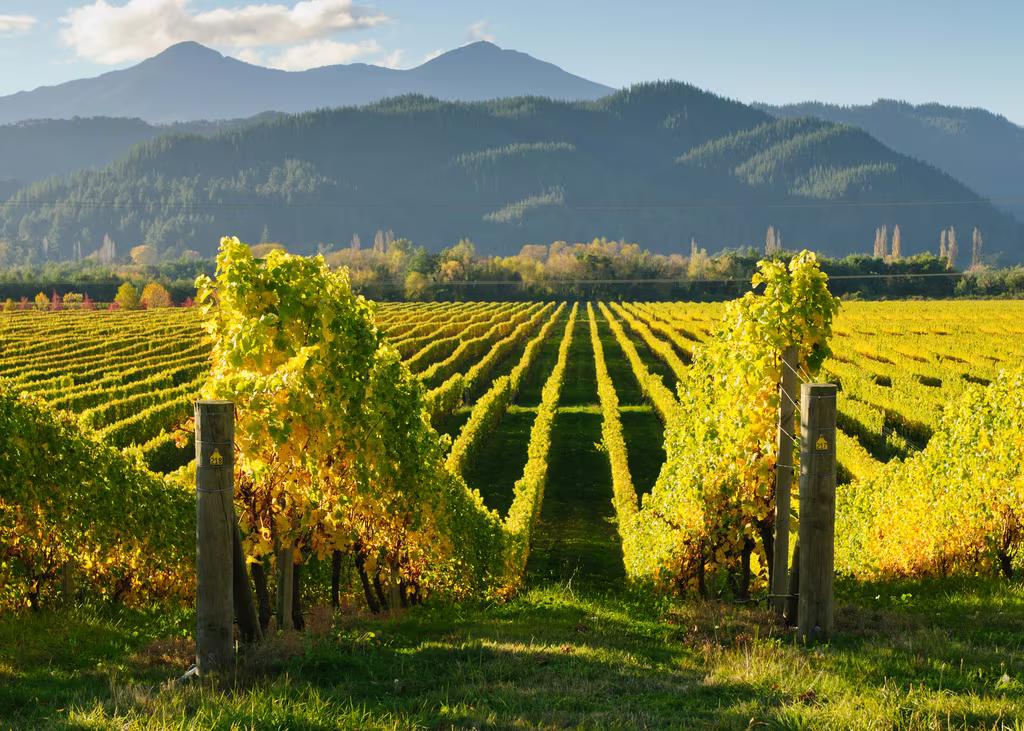 A prominent South Island Council
"The Infographics are great for information requests.
… The seminars have given us access to an Infometrics economist and a region specific presentation which is invaluable.
… I would recommend workshops for audiences in regional NZ who find it hard to get reliable, accurate and up to date info on their region."
– Economic Development Manager, at a South Island Council
How to register?
Visit our events page to see if there is a seminar roadshow already planned that meets your needs. You can also get in touch with one of our team to arrange a presentation that is customised to your specific requirements and delivered at a location of your choosing. Gareth Kiernan, our Chief Forecaster, regularly presents on a range of macroeconomic and industry matters, with a particular area of expertise in analysing the building and property sector. Brad Olsen specialises in regional presentations that scratch beneath the service of your local economy and contextualise this against the broader macroeconomic context. Rob Heyes has extensive experience in coming to grips with workforce requirements and future skills needs within New Zealand's sectors and industries.