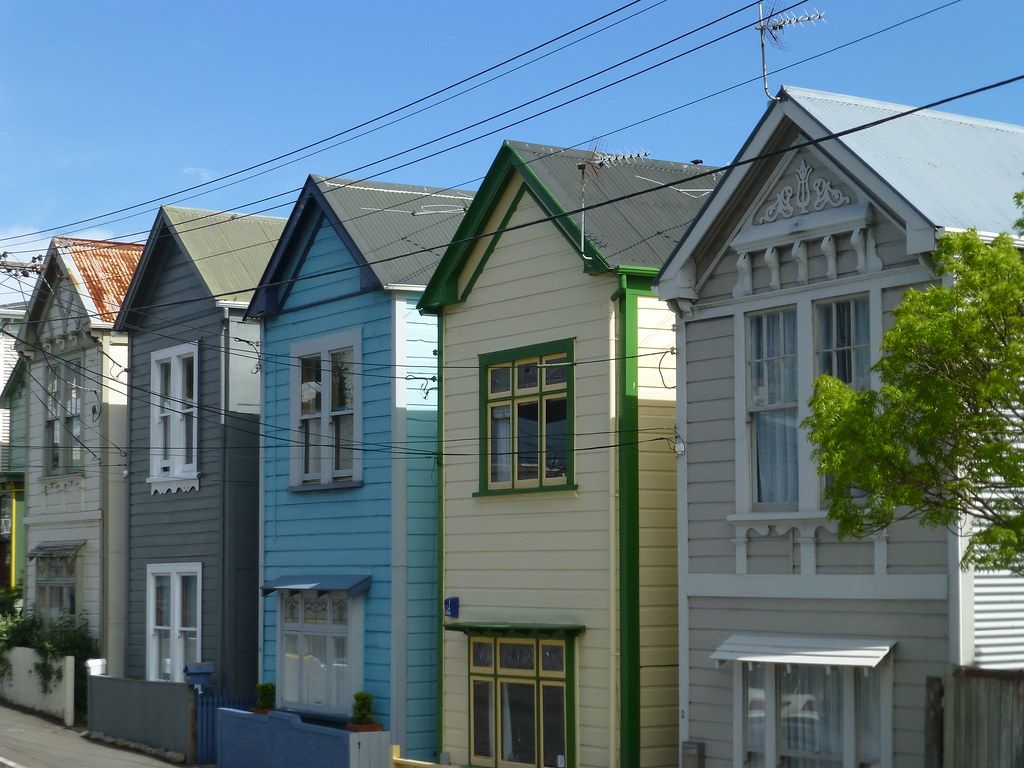 Top 5: Housing to dominate 2020 headlines
---
This article contains Brad Olsen's Top 5 piece from Interest.co.nz, which was published on Friday 17 January 2020.
Housing looks set to continue dominating headlines in 2020, as house prices look to rally again and rent pressures grow. Who's got property, who's paying for property, and how many need property will all be key issues through the year as we build towards another election. But separate from that, the spotlight will keep shining on the housing market as New Zealand's primary method of wealth creation. With so much money and interest wrapped up in property, here are some of the components to watch in 2020.
Where are all the houses?!
Year-end figures from realestate.co.nz paint a picture of renewed house price growth in 2020, driven by low stock numbers available. With less stock available for purchase, prices are heading higher as buyers bid up prices to secure a piece of the small amount of remaining stock. Stocks are at their lowest since realestate.co.nz records began in 2007, with just over 18,000 houses on the market in 2019.
"Taylor said that in times of shortage, people also tended to buy before they sold.

"Given the limited choice of homes available, people are often reluctant to sell without having somewhere to go – especially if the rental market in their area is cramped. This then has a flow-on effect with homes coming off the market before new ones go up for sale.""
Low stocks will continue to push house prices higher, with stronger than expected population growth also contributing to higher demand, even as supply remains constrained. It looks like 2020 will see strong gains again in the housing market, with low interest rates also enabling more buyer action.
Mum and dad investors dominate property investment
New analysis from Herald journalist Kirsty Johnson and Ramifier has provided a fresh and comprehensive view of house ownership in New Zealand. The results show the importance of "mum and dad" investors who own between two and seven properties, with this group making up 40% of ownership across the country.
"[The analysis] shows 30 per cent of homes are owned by people who only own one home.

Another 13 per cent is owned by people who have two homes. Six per cent is owned by people who have three homes. Ten per cent is owned by people who have between four and six homes.

And another 10 per cent is owned by those who have between seven and 20 homes."
Given the sustained commentary on New Zealand's rental market, I suspect that the key 'battle' in the housing sector remains between landlords and renters. Often, conversations around landlords view them as all professional landlords, whereas this analysis shows that many are part-time. In 2020, with increased rental reforms seeing higher costs imposed on landlords, and with rents heading higher as a consequence, this battle of landlords vs renters will only heat up further. In designing and implementing changes to new Zealand's rental market, it will be increasingly important to understand who landlords actually are to ensure that proposals will see the actions they expect.
Rents are continuing to rise, as interest rises but listings remains flat.
Rents continue to rise across New Zealand, with rental inflation over the 2019 calendar year running at 5.3%pa. Certain parts of the country are bracing for the usual spike in rental market activity as students flock back to their studies and interest levels eclipse the number of rentals available.
"Trade Me Property's Aaron Clancy said the number of properties available to rent was fairly flat compared to last year while demand, on the other hand, was up 17 per cent.

"The pace of rent growth across the country will be alarming for a lot of tenants and the trend we're seeing now suggests the peak season in summer is going to deliver some new price records. Demand for rentals has increased enormously year-on-year and until there's a spike in supply high rents will be the new normal.""
December's Trade Me Rental Price Index release sets the tone for the rental market in early 2020 and is worth watching over coming months. The question from everyone is where the rental market is going from here. The answer is, still up. Sustained population growth, lower home ownership rates, and increased rental costs (due to stricter standards) will keep the pressure on rents in 2020. Without a change in supply, this trend will likely continue.
It's important to note that, across the country, rental turnover rates look to be low. This lower turnover suggests both that more people are staying in their current rentals to ensure they keep a roof over their head, and that landlords are staying in the market even as costs are rising, as rental investment gains remain better than other investments out there.
More people needing housing assistance as the squeeze continues
Housing pressures for those unable to afford housing themselves will remain in the spotlight in 2020, even as the high build rate starts to drill into the housing shortage across the country. Some parts of New Zealand are seeing rapidly accelerating housing stress as urban centres become too expensive to buy or rent. As a result, commuter areas become a focus area for living, which is making those at the lower end of the housing spectrum are becoming increasingly vulnerable as they are priced out of commuter areas too. This trend is well evidenced by the rise in the social housing register in the Wellington region outside of Wellington City.
"Lower Hutt's social housing wait list has jumped 42 per cent in just one month highlighting mounting pressure on the Wellington region's market.

Those who are most vulnerable are being priced out as people look further afield from the capital to buy properties and secure rentals.

Nationally, MSD social housing wait lists have quadrupled over the past four years.

Wellington City's waiting list is in line with that trend but Lower Hutt's is growing at twice the national increase."
Ensuring development capacity is available for construction will be key to unlocking new housing areas. Work by various councils around New Zealand in 2020/21 to examine and review their District Plans will be vital to properly zone and resource new areas. This work is particularly critical for areas outside the main urban centres who will continue to experience the spill over of higher urban housing prices.
What next after the Decade of Housing?
In my mind, the 2010s can be looked back on in New Zealand's history as the Decade of Housing. Not because it saw the highest house price growth (although it was still high), but because of the rapid and sustained growth in prices at the same time as housing pressures prevaded New Zealand's consciousness. A housing 'crisis', higher house prices, rising rental costs, housing shortages, investment gains on property, and a significant rise in unmet need for housing have all contributed in our fixation on the roof above our heads. But what's next? Infometrics Chief Forecaster Gareth Kiernan, in a recent opinion piece, reckons that we are making headway on our housing supply:
"It is improbable that the housing undersupply issues that developed throughout the last decade will persist for another 10 years. The residential build rate is at its highest since 1974, and our analysis suggests it has started to reduce the undersupply of housing in key areas such as Auckland. Historically, New Zealand's construction cycle has typically been very boom-bust, meaning that residential development could continue at high levels until there is a clear oversupply of housing. This cyclical pattern looks likely to place downward pressure on property prices within the next 3-5 years."
It's clear that we're starting to address issues in the New Zealand housing market – the question now is the pace at which they are solved. Key work ongoing to funded increased infrastructure spending and speed up developments, alongside zoning changes and strengthening the building sector itself, will all continue to assist additional housing supply. But it will still take a while before any success can be claimed.