May was an important month for the New Zealand economy, with the Government's 2023 Budget unveiled, and the Reserve Bank's Monetary Policy Statement issued. Both added considerably to the factors that will influence economic outcomes over the next year, particularly the Reserve Bank's decision to project no further increases to the official cash rate (OCR). Infometrics Chief Executive and Principal Economist Brad Olsen has analysed both major announcements, and wonders if we can dream about achieving an elusive soft landing.
Off the back of the Reserve Bank's announcement, Chief Forecaster Gareth Kiernan has detailed some of the trends that influence retail interest rates, and what these trends might tell us about the pathway for mortgage rates now that the OCR has peaked (at least for now).
Interest rates have still increased rapidly in the last year or two, and are continuing to bite into household incomes. Economist Sabrina Swerdloff looks at what's happening in the retail sector, including how inflation is changing spending, the trend in online sales, and what we're buying more or less of.
Earlier in May Infometrics published our latest Quarterly Economic Monitor, covering the March 2023 quarter. As Brad outlines in our media release which details the key trends, although the weather events at the start of 2023 hit some regional economies hard, economic momentum remains remarkably upbeat for now and many regional economies have continued to push ahead.
Rounding out this month's Ewesletter, Brad takes a look at New Zealand's sheep population over time, finding that not only has the sheep-to-person ratio fallen over time, but that in some parts of New Zealand, sheep still outnumber humans 80-to-1!
Dare we dream of a soft landing?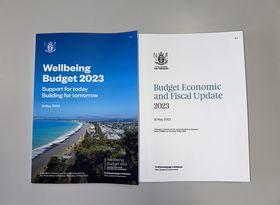 Recent forecasts from The Treasury point towards New Zealand avoiding a technical recession and getting on top of inflation before the end of 2024. The Reserve Bank's forecasts still see a recession, but a relatively mild one, with inflation also getting back within the 1-3%pa target band by the end...
Have mortgage rates peaked or not?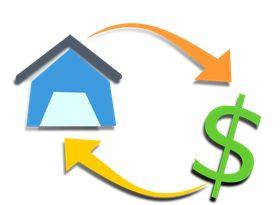 Since late 2022, we've been predicting that mortgage rates would peak at over 7% this year based on our outlook for wholesale interest rates. But since the start of 2023, mortgage rates have generally tracked sideways or downward. Why are financial markets seemingly resistant to the Reserve Bank's efforts to quell inflation by weakening demand through tighter monetary conditions?
Which industries will bear the brunt of a retail downturn?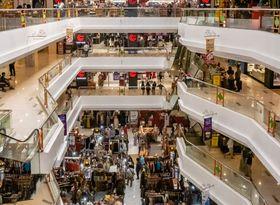 The announcement in late May 2023 by the Reserve Bank of one final 25 basis point hike to the official cash rate (OCR) signalled that it felt it has done enough to cool demand and bring inflation pressures under control. Indeed, the Bank forecasts inflation to moderate to below 5%pa by the end of 20...