The year is moving at pace still, with the end of March 2023 fast approaching! This time of the year means we've finally got economic activity data for the end of 2022. Chief Executive and Principal Economist Brad Olsen has analysed the latest figures to see how different industries have performed over the three years since the COVID-19 pandemic hit.
Senior Economist Nick Brunsdon has taken a dive into New Zealand's tech sector, and how we actually define what's in it and why. Indeed, the usual standards don't work particularly well, and "tech" is a slippery fish to get a handle on.
We introduce our newest member of the team, Economist Sabrina Swerdloff, in the latest of our "A day in the life of an economist" series.
Finally, Brad rounds out the newsletter by examining global economic growth prospects in 2023, and how different parts of the world economy are set to perform. Keep an eye on Asia as a key area of growth, even as other parts of the world see growth stymied in an attempt to stifle inflation.
How have industries performed over the pandemic?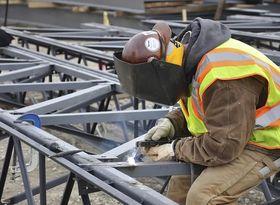 The recent release of December 2022 quarter GDP data means we finally have three full years of economic data on the COVID-19 pandemic. With the last two quarters of 2022 being without COVID-19 restrictions, we're also starting to get a clearer read on how the economy is performing without pandemic restrictions. But intense and persistent inflation, and rapidly rising interest rates, have added a new complication to the mix.
Keeping tabs on tech sector
The tech sector is often touted as the next big thing for regional economies, representing a huge opportunity to grow our productivity. The 'weightless' nature of tech presents a great opportunity to overcome the tyranny of distance, both within New Zealand and for exporting overseas. Unfortunately for economists, it represents something of a slippery fish, with standard industry and occupation classification systems at times struggling to classify and monitor such a dynamic and evolving sector.
A day in the life of an economist - Sabrina Swerdloff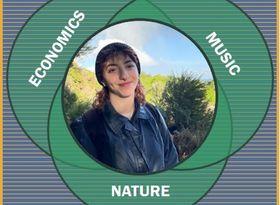 Sabrina Swerdloff has joined the Infometrics Team as one of our economists. Sabrina is a recent graduate from the University of Otago and has jumped feet first into her work at Infometrics, having already authored several Infometrics releases and reports, and co-hosted this month's webinar for Infometrics clients, discussing the global financial outlook.
Chart of the month: Where in the world is economic growth?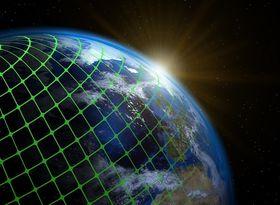 Global economic trends have been in sharp focus recently, with attention shifting away from interest rate hikes and onto the global financial system temporarily. But the international economic picture will become increasingly important, as the globe faces some of the weakest economic conditions since the onset of COVID-19 – with a more prolonged hit possible. In this article, we briefly profile how global economic activity is expected to play out in 2023, and why.