July was another month of significant movement in economic trends, including more changes to interest rates, new inflation data, and more evidence that the housing market might be reaching the bottom. It was also a big month for carbon prices in the Emissions Trading Scheme, which jumped higher after government decisions to implement Climate Change Commission advice.
Against this backdrop, we start this month's newsletter with a piece from Chief Economist Dr Adolf Stroombergen who calculates what the pricing on agricultural carbon emissions will cost Kiwis. This article is an extension of our July client webinar (a recording of this webinar will be available to the public on our Webinar Page in a month's time, available to clients immediately).
Winter evenings are perfect for watching a bit of telly, but as Principal Consultant Rob Heyes explains, the complex economics of television and streaming services may impact on what we can watch.
We're living longer, and working longer – but to what degree? After being asked a lot over the last year about older working rates, Chief Executive and Principal Economist Brad Olsen examines New Zealand's aging workforce.
Our latest round of forecasts have been released, and Chief Forecaster Gareth Kiernan discusses the effect of New Zealand's cooling economy as higher interest rates and cost-of-living pressures have squeezed household spending in our press release about the economic outlook.
And to round us out, in our regular Chart of the Month Economist Joel Glynn expands on the effects of the return of more usual levels of fuel tax on fuel costs.
The economics of video streaming don't add up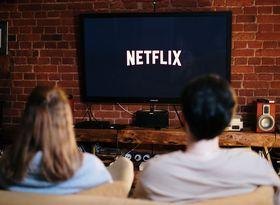 The economics of video streaming services don't seem to be adding up for anyone at the moment. In the US, screen writers are on strike asking for better pay. The longer the strike goes on, the greater will be the hiatus in original programming, which will reduce industry revenues. All this at a time when investors in video streaming services are looking for greater returns, which is prompting streaming services to cut costs by firing staff and deleting content.
Media Release: Recession softened by migration surge as inflation eases
Inflationary pressures are finally moderating throughout the New Zealand economy, according to Infometrics' latest economic forecasts, after two years of costs and prices running out of control. Recent data has shown demand across the economy moderating as higher interest rates and cost-of-living pressures have squeezed household spending. With international inflation also abating, the Reserve Bank is now on track to get inflation back to the top of its 1-3%pa target bank by the end of 2024.
Chart of the Month: Return of full fuel tax adds 28.5c/L to petrol price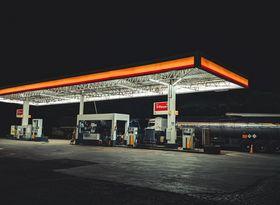 The full fuel excise duty returned on 1 July 2023, which provisionally added 28.5c/L to the domestic price of regular petrol. However, the price of regular petrol was still 53c/L lower than this time last year, as the substantial decline in fuel prices since July 2022 means prices are sharply down even though the fuel tax is no longer discounted.